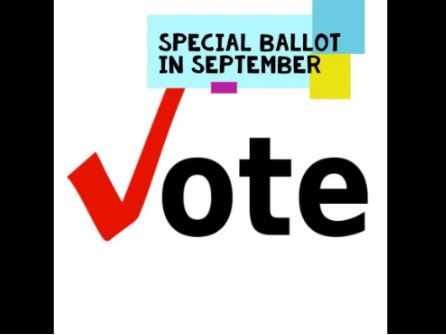 Special Ballot ~ Vote September 25-30, 2020
Important vote for National By-law changes for Rho Chi eligibility criteria.
Watch the video on proposed Rho Chi By-law changes regarding member eligibility, https://youtu.be/e7zXKuGJ0JI.
Please review this PDF for the proposed Eligibility Amendment.
Register your chapter delegate to vote on these proposed changes.
Watch the Q&A Webinar on September 10, 2020 with Dr. Lucio Volino, Rho Chi President-elect and Karen Farris, Rho Chi Executive Vice President. Click here to watch the Q&A Webinar. View PDF Q&A Questions here.
VOTE – a link will be emailed to your registered chapter delegate to cast their vote between September 25 – 30, 2020 for this important change to The Rho Chi Society By-laws.
Thank you for your participation as a lifetime member of The Rho Chi Society!