SPECIAL BALLOT in September!
Your vote changes the future of Rho Chi! Our By-laws dictate how Rho Chi operates and also determines our guidelines. As the world changes so must we adapt to embrace all of our chapters. We need your vote!
Watch the video on proposed Rho Chi By-law changes regarding member eligibility, https://youtu.be/e7zXKuGJ0JI.
Please review this PDF for the proposed Eligibility Amendment.
Register your chapter delegate to vote on these proposed changes.
Watch the Q&A Webinar on September 10, 2020 with Dr. Lucio Volino, Rho Chi President-elect and Karen Farris, Rho Chi Executive Vice President. Click here to watch the Q&A Webinar. View PDF Q&A Questions here.
VOTE – a link will be emailed to your registered chapter delegate to cast their vote between September 25 – 30, 2020 for this important change to The Rho Chi Society By-laws.
Thank you for your participation as a lifetime member of The Rho Chi Society!
Exciting things are happening at the National Office!
We are ramping up to launch our events for our 100th Anniversary Celebration in 2021 – 2022.
The National Office is working with our Executive Council and all member chapters to implement the goals of our Strategic Plan. One new focus is building connections between Rho Chi chapter members and alumni.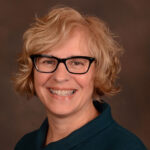 Karen B. Farris, PhD
Executive Vice President, Rho Chi Society
With science so critical to a strong future, Rho Chi's commitment to the pursuit of intellectual excellence and critical inquiry to advance the profession is as important now as it ever was.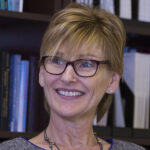 Susan M. Meyer, PhD, FNAP
Immediate Past President, Rho Chi Society
During these challenging times, Rho Chi members, the best and the brightest, must rise up to herald our profession forward.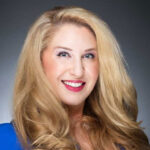 Emmanuelle Schwartzman, Pharm.D., APh, BCACP, CDE
National President, Rho Chi Society
Our upcoming Centennial celebration in 2022 provides the opportunity for all Rho Chi members and alumni to commemorate our past, engage in the present and envision the future. I am excited to see how Rho Chi has impacted our members, local chapters and our profession of pharmacy!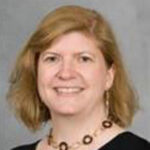 Cynthia Phillips, PharmD, CDCES
Historian, Rho Chi Society

Lifelong intellectual leaders in Pharmacy
Member of the Association of College Honor Societies