Bylaw Change PASSES
Thank you for participating in an important vote to amend the Rho Chi Society Bylaws regarding Eligibility Criteria – Article III: Members, Section 2 and 3.
Our Bylaws are updated on our website and the webinar videos will stay posted throughout the year for reference. https://rhochi.org/chapter-resources/national-bylaws/
There will be more important changes to vote on in March 2021!
REMEMBER: You do not have to change the current way you calculate eligible members! This amendment allows additional options to be implemented with your chapter due to the increase in number of students who qualify, and often tie, with GPA grades for eligibility, as well as gives schools using pass/fail the opportunity to establish Rho Chi chapters at their institutions.
Exciting things are happening at the National Office!
We are ramping up to launch our events for our 100th Anniversary Celebration in 2021 – 2022.
The National Office is working with our Executive Council and all member chapters to implement the goals of our Strategic Plan. One new focus is building connections between Rho Chi chapter members and alumni.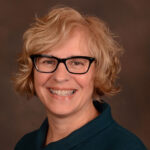 Karen B. Farris, PhD
Executive Vice President, Rho Chi Society
With science so critical to a strong future, Rho Chi's commitment to the pursuit of intellectual excellence and critical inquiry to advance the profession is as important now as it ever was.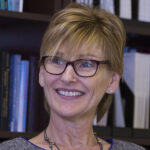 Susan M. Meyer, PhD, FNAP
Immediate Past President, Rho Chi Society
During these challenging times, Rho Chi members, the best and the brightest, must rise up to herald our profession forward.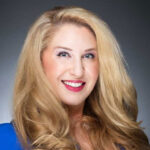 Emmanuelle Schwartzman, Pharm.D., APh, BCACP, CDE
National President, Rho Chi Society
Our upcoming Centennial celebration in 2022 provides the opportunity for all Rho Chi members and alumni to commemorate our past, engage in the present and envision the future. I am excited to see how Rho Chi has impacted our members, local chapters and our profession of pharmacy!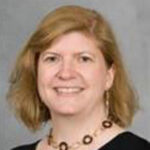 Cynthia Phillips, PharmD, CDCES
Historian, Rho Chi Society

Lifelong intellectual leaders in Pharmacy
Member of the Association of College Honor Societies