Watch our Rho Chi 100th Anniversary Celebration premiere video!
Click here to view … share with your chapter members, alumni and colleagues!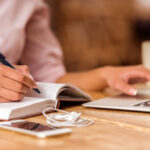 Rho Chi Chapter Recordkeeping
It is important for chapters to retain all documents and pass them down year to year. When advisors leave, these records should stay with the chapter. These are all important records to track your alumni and guide your future chapter leaders. Items to keep on file include:
Chapter updated bylaws and procedures,
NEW 501c3 status documentation from university and/or IRS, annual filings with the State and IRS,
Chapter meeting minutes,
Annual chapter membership election reports submitted to National Office,
Annual chapter reports submitted to National Office,
Annual list of chapter members; advisors have the ability to export, we recommend you ask members to provide a personal email for their member profiles and for future alumni contact as one's university/school email may be deactivated upon graduation, and
Records of payments from members and dues payments to the Rho Chi Society.
501(c)(3) Resources
CLICK ON RESOURCES BELOW TO OPEN.
If you have questions, email the National Office at rhochisociety@umich.edu to assist you with this process!
Step-by-step instructions to create an EIN.
If your chapter's annual income is

less

than $5000, register an EIN only, and register with your State as a Domestic Nonprofit Corporation. Do not file a 1023EZ form.
Only file form 1023EZ if your chapter brings in

over

$5000 per year, and register with your State.
There is also a one time application fee of $275 to file Form 1023EZ.
Apply only if over $5000 in chapter income annually.
The National Office is working with our Executive Council and all member chapters to implement the goals of our Strategic Plan. One new focus is building connections between Rho Chi chapter members and alumni.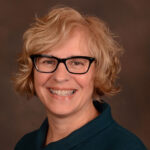 Karen B. Farris, PhD
Executive Vice President, Rho Chi Society
With science so critical to a strong future, Rho Chi's commitment to the pursuit of intellectual excellence and critical inquiry to advance the profession is as important now as it ever was.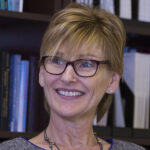 Susan M. Meyer, PhD, FNAP
Immediate Past President, Rho Chi Society
During these challenging times, Rho Chi members, the best and the brightest, must rise up to herald our profession forward.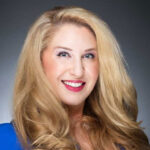 Emmanuelle Schwartzman, Pharm.D., APh, BCACP, CDE
National President, Rho Chi Society
Our upcoming Centennial celebration in 2022 provides the opportunity for all Rho Chi members and alumni to commemorate our past, engage in the present and envision the future. I am excited to see how Rho Chi has impacted our members, local chapters and our profession of pharmacy!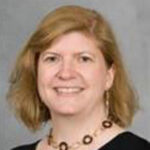 Cynthia Phillips, PharmD, CDCES
Historian, Rho Chi Society

Lifelong intellectual leaders in Pharmacy
Member of the Association of College Honor Societies