2023 RHO CHI VIRTUAL ANNUAL MEETING (99th NATIONAL CONVENTION)
Downloads:   AGENDA          National Committee Reports         Advisor Recognitions
Saturday, March 18, 2023       
1-3pm EST ~ virtual
*REGISTER to attend Rho Chi annual member meeting to receive link and reminders. All members welcome!
Register here. (Required attendance per chapter, see New Rules).
*Don't forget to also register a chapter delegate by Feb. 24 to vote online March 3-6th, 2023.
(Required vote must be cast per chapter to be recorded in attendance).
NEW RULES: Attendance at the 2023 National Convention is defined as voting online AND attending the virtual annual meeting. Per National Bylaws, three consecutive absences from the annual meeting will result in that chapter becoming inactive.
2023 Rho Chi Lecture Award Presentation
March 18, 2023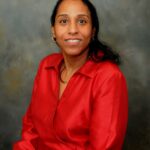 Will be presented during the Rho Chi Annual Meeting and available for viewing afterward on our Lecture Award webpage

Our 2023 Lecture Award recipient Marie A. Chisholm-Burns, PharmD, PhD, MPH, MBA, FCCP, FASHP, FAST will present: "The Power of You: Unleashing the Possible". Create an online watch party or share the video with your members at your chapter meeting. Videos are available all year.
COAST TO COAST CENTENNIAL CELEBRATION ~ 1922 – 2022
Watch our Rho Chi Society Centennial Celebration video!
Click to view: 100th Premiere Video
View our Rho Chi Past Presidents' Centennial Video Messages here!
NATIONAL OFFICE – Annual Reports